The Gospel on the Ground in Eurasia
"Praise be to…the Father of compassion and the God of all comfort, who comforts us in all our troubles, so that we can comfort those in any trouble…" – 2 Corinthians 1:3-4"
Ministry Update:
You did it! Our Every Home family more than met the $100,000 match offered by our partners, raising a total of over $245,000!
Your generosity is supporting life-changing efforts to bring compassion and hope in seven different countries!
You helped print 62,000 Bibles in Ukrainian and placed them in the hands of refugees. And you equipped Christians responding on the ground with 650,000 gospel messages. In the face of violence and death, you are sharing the words of life.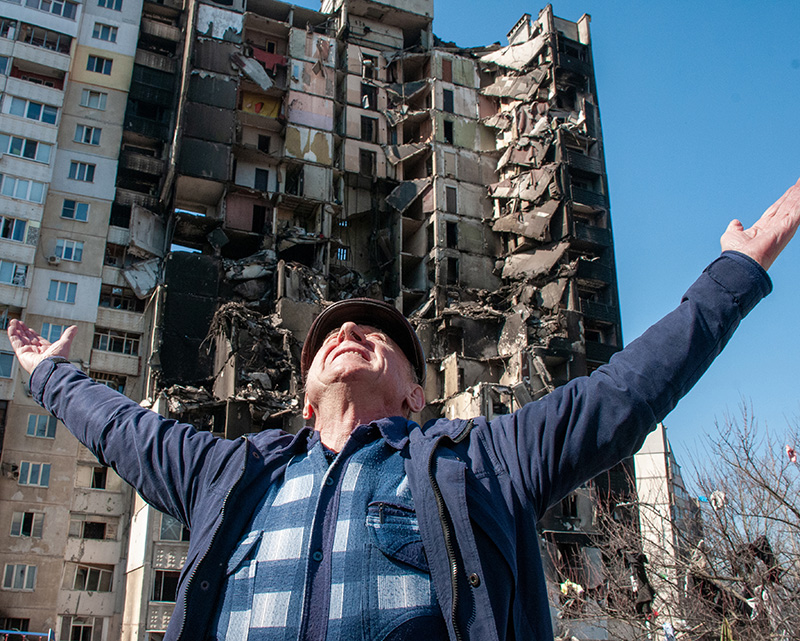 Your partnership with our team in Slovakia, where a significant percentage of refugees are seeking safety, has enabled our team to develop a sophisticated system to swiftly receive, feed, clothe, and shelter refugees as they arrive. Our team then helps them fill out the necessary paperwork and settles them in Slovakian communities. Amidst unfathomable loss, our family welcomes thousands of strangers like family.
You empowered our team in Hungary to adapt a conference center to house refugees and equipped a pastor who has pitched a tent in a field to minister to Roma refugees, a marginalized people group who are not welcome in cities. Where other doors are closed, ours is open, because the gospel is for everyone. We won't leave anyone behind. We won't leave anyone outside.
You're putting fuel in vans in Ukraine, where humanitarian convoys still run, carrying food, essential supplies, and the gospel into the most war-torn and dangerous regions. Once the supplies are unloaded, the vans help families with no other transportation escape. To trapped families, our faithful teams are rescue personified. You are joining hundreds of Christians who are the hands and feet of Jesus, the gospel embodied.
As Gabriel, our area director over Eastern Europe, said recently: "Thank you, dear friends. I see your love, your commitment, I see God. And it just brings me to tears. I am proud to be on board with you all."
For over 30 years, Every Home has witnessed to the truth and love of Jesus in Eurasia. We will remain a steadfast presence of the gospel — through conflict and challenge — until every beating heart in Eurasia has an opportunity to encounter the Prince of Peace.
As our teams continue to embody the gospel on the ground, you can continue to come alongside them through your gifts and prayers.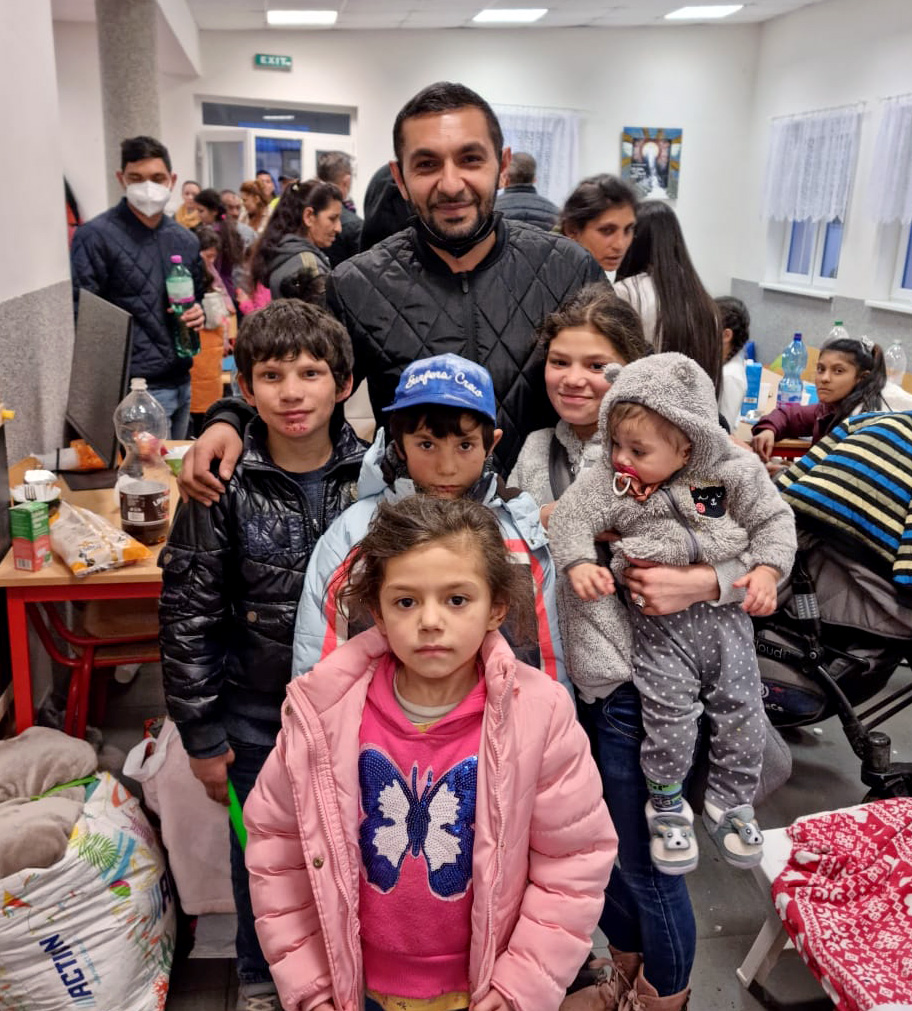 Women face two significant challenges as they work to put their lives back together as single parents in a foreign country: the language barrier and the need for childcare.
Gabriel explains that "although some of our Slavic languages bear similarities, Ukrainian is a foreign language for most of us. It is not easy to understand each other."
Young children are among the most impacted by the language barrier. "For these poor little souls, it is not easy to blend in," Gabriel says.
Our teams, therefore, are creating kindergartens, schools, and daycares based in churches specifically for Ukrainian refugees. These programs will provide Ukrainian kids with a safe place to learn and heal, surrounded by people who understand their experiences and the familiar sounds of their own language. These will be places where kids who have lost everything will be enveloped in the love of God.
"When we think of long-term needs," Gabriel says, "We plan to create safe, inclusive communities for Ukrainians in churches and amongst Christians… We believe the Holy Spirit wishes no less than very practical love and concrete help for His loved ones."
The core of the gospel is the sacrificial love of God embracing us, rescuing us from death. It's what we celebrate during the Easter season (often observed in late April or early May in many parts of Eastern Europe.)
Right now, we have the opportunity to vividly bear witness to the gospel through words and deeds on what is currently the world's most widely observed stage. The war few of us could have imagined happening in our time could be the most significant gospel opportunity of our time.
Will you give desperately needed support and join us in loving Eurasia's "least of these" in Jesus' name?
Empower an ongoing response in Eurasia.
Your faithful gifts equip believers in seven countries to continue serving the tremendous ongoing spiritual and physical needs of people impacted by this war.
Click "secure payment" to enter payment details.
Our team has adapted a conference center to house refugees and is coordinating with a church in the capital city, Budapest, to provide weekly groceries to families who are hosting refugees. One of our partner churches now holds a Sunday service in Ukrainian.
Moldova
Believers serving with Every Home are outfitting summer camps to house refugees and providing food, clothes, and phone cards to families who have been forced to leave almost everything behind and need to contact loved ones. Our team is also gathering doctors and counselors to care for refugees physical and mental health.
Poland
Multiple partner churches are serving as meal centers, feeding refugees and connecting them with shelter. One church is preparing to open a kindergarten for Ukrainian children, staffed by Ukrainian believers, to allow mothers to work and support their families.
Ukraine
At great personal risk, our team and partners continue to resource and coordinate rescue convoys which carry vital supplies to the most war-torn regions and transport refugees out of Ukraine to safety.
Romania
Our team in Romania is preparing packages of food, hygiene products, and the Gospel of John in Ukrainian for refugees. They are also recruiting volunteers for refugee centers.
Bulgaria
Our team in Bulgaria is resourcing local churches to provide food, temporary accommodation, and Ukrainian New Testaments to refugees.
Our team has developed a sophisticated 3-stage system to receive refugees and help them get settled in Slovakia. Every Home teams and partners meet refugees when they cross the boarder, provide food, clothes, and shelter. Then team members help families complete necessary paperwork and help them find housing, childcare, and language classes so they can adjust to life in Slovakia.